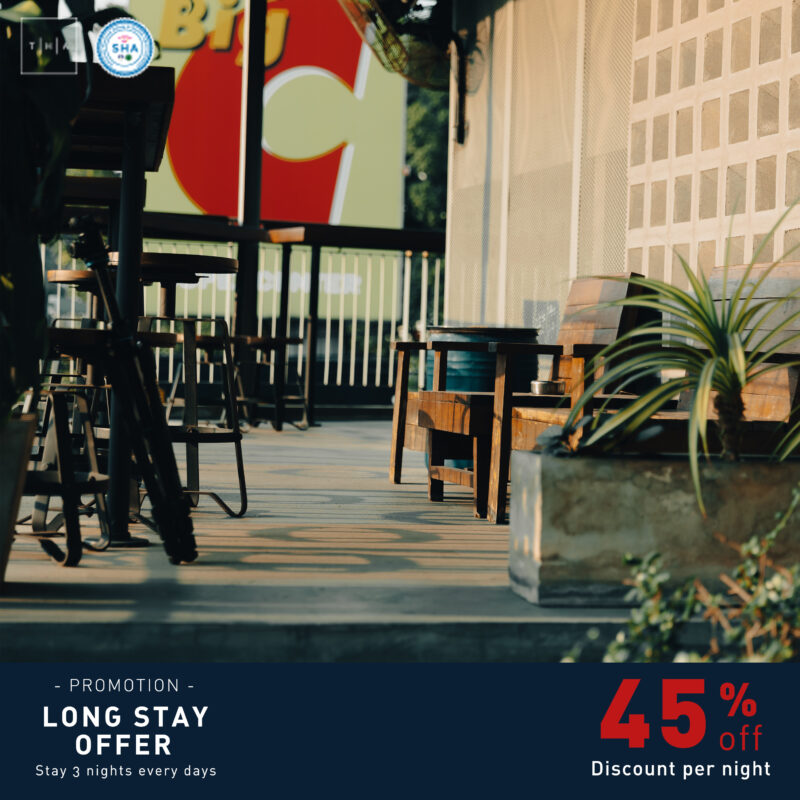 (Scroll down for English)
เข้าพักได้ทุกวัน เพียงเข้าพักอย่างน้อย 3 คืน
โปรโมชั่นนี้เหมาะกับคุณที่ต้องการเที่ยวกรุงเทพ-มาทำงานหาโรงแรมเพื่อเข้าพักให้นานขึ้น แต่ต้องการจองรวมวันหยุดศุกร์-อาทิตย์ด้วย เพียงคุณเข้าพักให้นานขึ้นตั้งแต่ 3 คืนขึ้นไป
รายละเอียด :
รับส่วนลดห้องพักสำหรับ 2 ท่าน ไม่รวมอาหารเช้า

Free wifi

Unlimited Drinking Water
……………………………………………………………………………………………………
Explore Bangkok on a regular day for a cheaper price
This promotion is suitable for those who want to explore Bangkok while combining work and leisure. It allows for an extended stay, including booking over the weekend from Friday to Sunday. Simply stay for a minimum of 3 nights to make the most of your trip.
:: What you'll get in this deal ::
Discounted room rates for 2 people, excluding breakfast.

Free wifi

Unlimited drinking water
Promotions available for all room types.
Book directly for a secure transaction and receive more special offers than booking through other channels.